2011 Gailey Reunion - May 7, 2011 - Thurber, Texas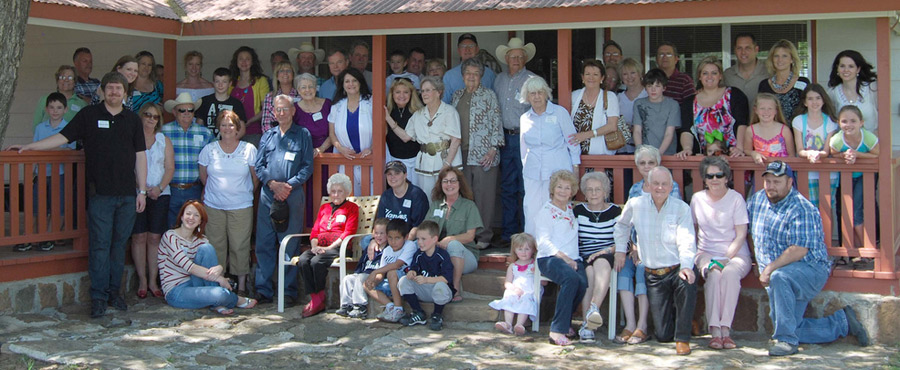 The 2011 Gailey Family Reunion was held on Saturday May 7, 2011. We had just over 100 in attendance, which is a new record for the Gailey family. The event was located at the New York Hill Restaurant in Thurber, Texas followed by a trip to the beautifully restored J.W. Gailey home south of town. We will be posting photos, videos, and other information about this years reunion in the next few days.

---
Reunion Press Release: May 13, 2011
The J.W. Gailey Family Reunion was held on May 7, 2011 in Thurber, Texas. J.W. Gailey (1861-1922) was an early day Eastland County settler that became a very successful cattleman during Thurber's heyday. Mr. Gailey had 11 children and descendants from those children were invited to attend the reunion. The last Gailey reunion had been held 15 years prior.

There was a record breaking 110 in attendance this year. Most of the attendees came from various part of Texas; however, some came from as far as Michigan, Illinois, and Nevada. The Nicholas Gailey line brought in the most family with 30 in attendance. The Nora Gailey Jackson line and Luther Gailey lines were a close second and third with 27 and 25 attendees, respectfully. Only one branch of the family was not represented.

After an initial meeting and meal at the New York Hill Restaurant in Thurber, many of the group met at and toured the restored J.W. Gailey house south of town. The family later visited Tudor Cemetery, which holds the remains of many of the Gailey's ancestors.
---
5/8/2011
110 Photos have been uploaded to Flickr - Click Here to View
For questions about the photos or if you would like higher resolution photos please email us at info@gaileyhistory.com. We are also asking those who took photos to please share if you are able to do so!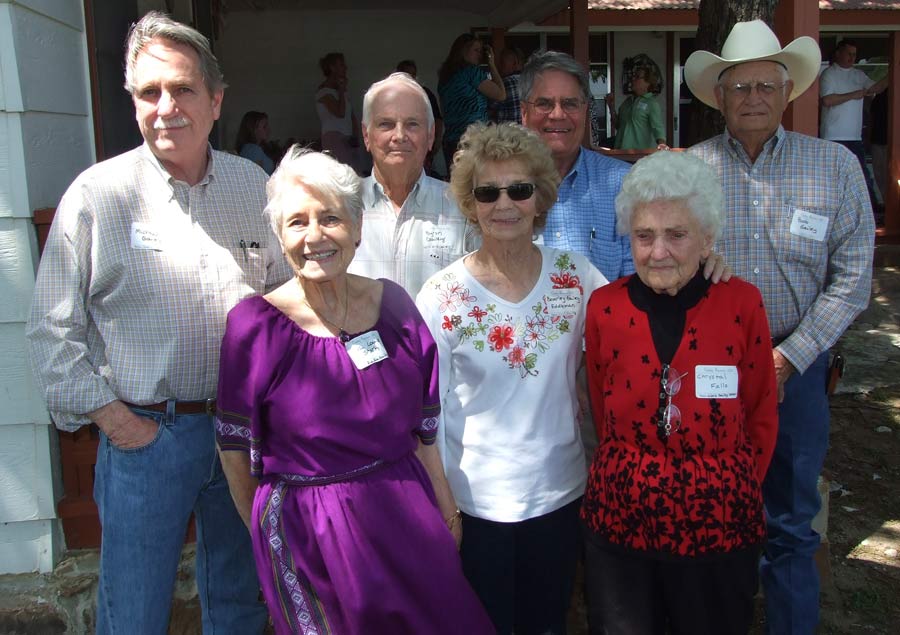 Grandchildren of J.W. Gailey Sr. - Back Row Left to Right: Michael Gailey, Byron Gailey, Don Gailey, Bob Gailey. Front Row: Eva Louise (Fry) Stork, Beverly (Gailey) Eddleman, and Chrystal (Jackson) Falls. Two others were in attendance but are not pictured here: Lloyd Jones, Dwight Gailey, and Diane (Gailey) Brown. (Byron Gailey Photo)

More to come!