JW Gailey Family - Important Locations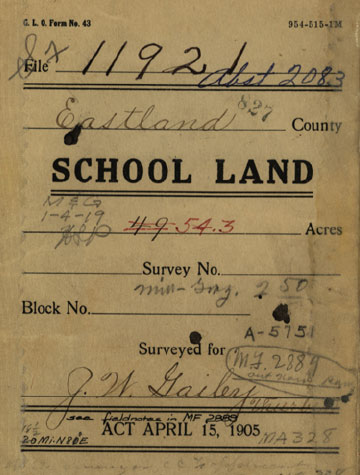 There are three noteworthy general locations concerning J.W. Gailey. The first being his birthplace near Aiken, Texas, which is located near Belton in Bell County. JW was born in 1861 there to Asa L. Gailey and Permelia J. Tuder Gailey. Belton Lake now covers the area where Aiken was located. J.W. was most likely born on his grandfather Tuder's land located on the west side of the Leon River.

AIKEN, TEXAS (Bell County). Aiken was a mill and farming community on the Leon River twelve miles northeast of Belton in northwest Bell County. A steam saw and flour mill was constructed on the site by Abner Kuykendall in 1857, and a settlement grew up around it, on land owned by Herman Aiken. By 1860 Aiken was a thriving community with an estimated 200 inhabitants. During the Civil War the population of 600 produced a number of goods formerly imported; the town supported a cabinet shop, a tanyard, a shoe and saddle shop, a hat factory, a Confederate distillery, and wood and blacksmith shops for the manufacture and repair of wagons. Aiken had a post office from 1868 to 1872. The town seems to have declined in the later nineteenth century; it was not shown on the state highway map of 1948. The townsite was inundated by Belton Lake in the 1950s. Source: Handbook of Texas Online

JW next lived in northeastern Eastland County, moving there in 1872 with his family and his mother's family. The family, along with area residents, established a small community complete with a church/school. Some reports indicate that a store operated in the comminity for a time. A cemetery (www.tudorcemetery.com) is all that remains of the community. JW grew up in this area and accumulated a good deal of land there. J.W. lived on the original Eastland County Tuder land (J.E.D and W.H. Tuder Surveys). He and his wife made their home near the banks of Rush and Palo Pinto Creeks. The land had been occupied by his mother, grandparents, and uncles. J.W.'s first nine children were born at this location.

JW and family began building a new home on the newly aquired "headquarters" of his land located a few miles due south of Thurber, Texas in far west Erath County around the year 1902. At the time, Thurber was a thriving coal mining and brick producing town so it made sense to build his home on the Thurber side of his land. Construction was completed in late 1904. The house was located just north of the North Shelving (Shelton) Rock and just about a mile north of the Jaybird community. It is believed that when J.W. moved his family to the new house the children went to school at Jaybird. Rush Creek School may have been another school very near Jaybird, or it may be an alternative name for the school.

Sometime between 1890 and 1910 JW formed a cattle partnership with Bill Ivy and Bill Fulfer and the three became known as the Three Bills. These three supplied the majority of the beef to Thurber and surrounding towns during the early 1900's.

THURBER, TEXAS. Though it is a ghost town today, Thurber once had a population of perhaps as many as 8,000 to 10,000. At that time (1918-20) it was the principal bituminous-coal-mining town in Texas. The town also gained noteriety as producing some of the best paving grade brick in Texas. Thurber bricks were shipped all over Texas and can be found on most of the old paved streets. The site of the town is seventy-five miles west of Fort Worth in the northwest corner of Erath County. The conversion to oil-burning locomotives led to Thurber's demise; declining use of coal and a resulting wage cut led to labor unrest lasting through much of the 1920s and to a strike in 1926 and 1927. By the end of 1927 no union miners remained in the state. The company maintained operation of the brick plant until 1930, a general office until 1933, and commissary stores until 1935. By the late 1930s Thurber had become a virtual ghost town. The population was listed as eight in 2000. Source: Handbook of Texas Online

Thurber, Texas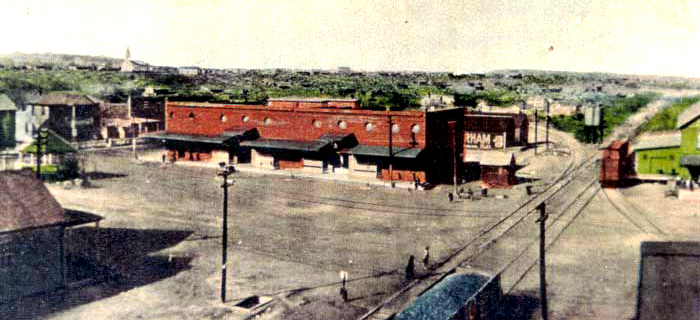 Sometime around 1919 JW pulled up stakes in Eastland and Erath Counties and moved to San Angelo (Tom Green County) Texas on the banks of the Concho River. However, he did not sell out when he moved leaving some of his children to stay run the ranch. It has been said that JW moved to San Angelo due to declining health and did not live very long after moving as he died in January of 1922.

Photos of JW Gailey's Home In Erath County (South of Thurber) - JW built this home around the year 1904. The house has a room that is seperated from the rest of the house via a breezeway. Several were born in this house including JW Jr and Asa Lee Gailey. photos were taken in 2004. The house has been restored with historical integrity.






Photos of Luther Gailey House In Eastland County - When the estate of JW Gailey was divided in early 1927, Luther Gailey ended up with the old home place (Tuder Land). Luther Gailey built this home for his family in the spring of 1927. It is unclear whether there was a house previously in the location. The fireplace shows signs that it was originally attached to a different house. The family lived there until around 1931. No one has lived there since they moved out. In 2008 the house was badly damaged by high winds.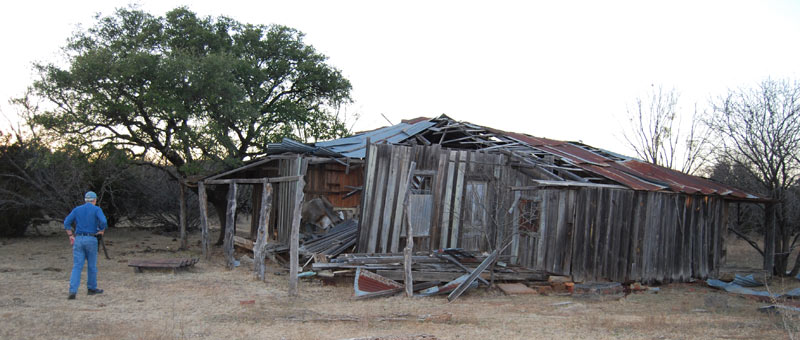 | | |
| --- | --- |
| West Side of the House | The Barn |


Another Tuder/Gailey House In Eastland County - This homesite is located on the side of a hill on what is known as the Ace Lee place. The house that stood here was built by the Tuder brothers (probably NFM and JED). It was built in 1879-80 for Permelia Jane but she was never able to move in as she died in February of 1880. Several Gailey families lived here including the Luther Gailey family on two different occasions. The house was reportedly moved in the 1940's to the Dutch and Walter Mitchell place where it stands today. All that remains at the original site are a fireplace, old logs that might have been a stable at one point, a cistern, and lots of glass debris.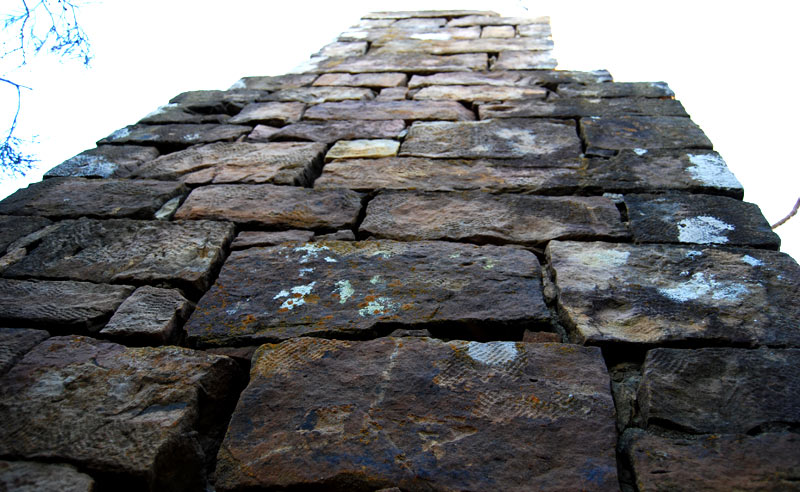 Permelia J. Tuder "Gailey" Smith Home Location In Eastland County - This is the location where J.W. Gailey lived with his mother and siblings from about 1876 to her death in 1880. The house was located about 50 yards from Eastland and Erath County line in Eastland County, just north of a rather tall hill. The only signs that the house existed are a few milled rocks. A cistern at the location was pushed in several years back for saftey reasons. The house location is outlined by rocks. This was J.W. Gailey's early home site. His first children were born here. We know for sure that Luther was born at this house and several other likely were too. The family moved over to the Erath County house in about 1904.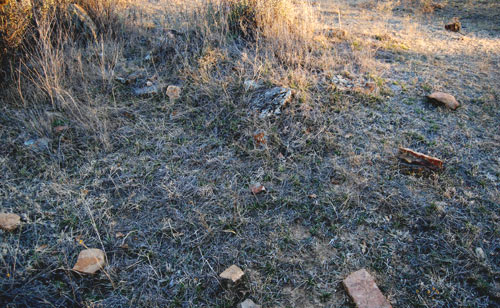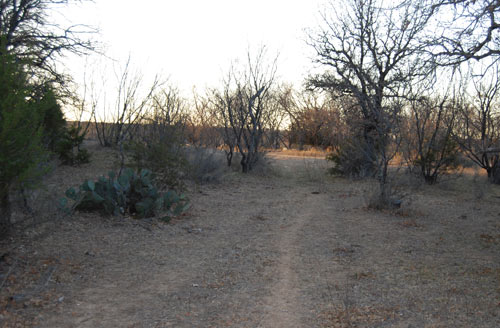 Looking Northwest to where the house once stood